IETLS is committed to making the life of a non-native speaker by all means. Since its inception, it has done many changes in the exam format, question types, scoring, and various other fronts to make the exam as time relevant as possible.
The recent addition to the list is the freedom to take up the exam at home, a step taken to ensure the candidates' safety in the pandemic outbreak. What it includes and how one can master it, is covered extensively in this blog.
IELTS At-home Testing Facility: What is it?
IELTS at-home or Online testing facility is going live at the beginning of 2022 and is only applicable on IELTS Academic. Under this exam category, aspirants can take up the exam from the comfort of their home or any other convenient location. They don't have to visit the exam center for this.
The step was taken to ensure that the outbreak of COVID-19 shouldn't hinder one's career goal and success journey.
Other than the exam mode, nothing has changed. The exam format, question type, duration, and passing score are similar to pen-and-paper and CBT IELTS exams.
The Speaking test, which used to happen at the testing center in front of the real-time examiner, will also be taken up online. This change will surely enhance the exam experience and ease down the entire process. The steps taken are much appreciated.
IELTS Online will assess the competency of a non-native speaker in four English skills-Listening, Reading, Writing, and Speaking. Success in this exam will allow a candidate to gain skills and efficiency to stand out in the crowd of native speakers and grab the opportunities with confidence.
Learning the Art and Science of Passing IELTS Online With Gurully
Just as IELTS has made the exam seamless with the IELTS Online option, Gurully, a leading IELTS training & learning partner, has made IELTS preparation straightforward with its computer-delivered IELTS practice solutions.
Here, you will get section-wise practice tests delivered at your doorsteps. You can access these practice tests on the data-driven device of your choice and gain mastery of the English language.
All the section-wise IELTS practice tests are AI-driven and follow the pattern of the actual IELTS exam. Because of this, one gets a chance to get familiar with the real-time exam, deal with the exam day anxiety, and perform better.
At Gurully, you can access fully scored and partially scored IELTS practice tests.
There is a detailed assessment report is provided with each CD IELTS practice test. With this report, the IELTS wannabes can figure out the existing loopholes in their exam readiness and make amends beforehand. This step will improve the final performance of the examinee.
Ace the English Speaking Abilities with Gurully
While each practice test of Gurully works wonderfully in providing guidance and assistance, it does a commendable job in honing the English speaking skills. In IELTS paper-based and computer-based exams, the Speaking section has to be offline, in front of an actual examiner.
The very fact of conversing with a native speaker gives jitters to the test-takers. Very few manage to overcome this fear and ace in the section. Well, we won't blame those who fail as it's not easy to match up with someone who is born and brought up in an English-speaking environment.
Gurully has figured out a solution. Its CD IELTS Speaking practice test comes with a virtual speaking partner. This partner is an AI-driven English doyen with which the future IELTS aspirants can practice for English speaking abilities.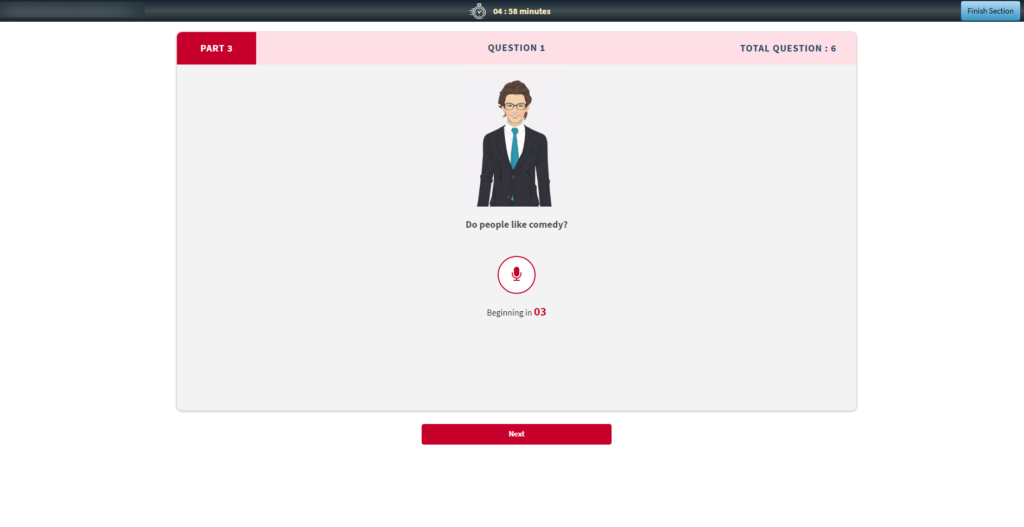 With its virtual assistance, test-takers don't feel nervous and lack confidence while speaking. They feel comfortable and gain needed self-reliance to deal with a native speaker.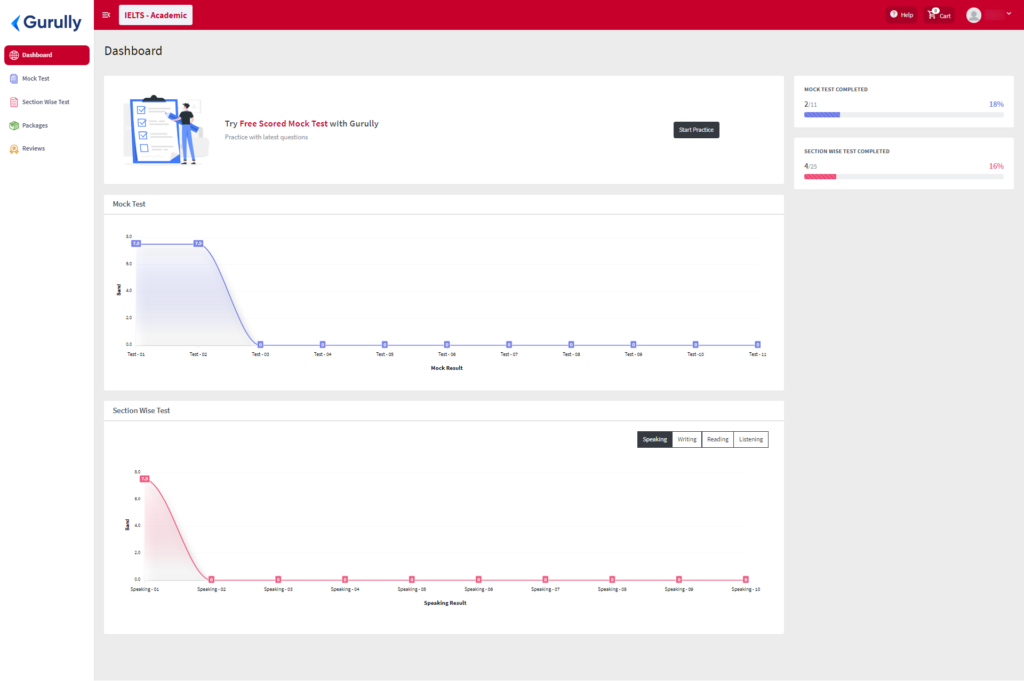 If you're planning to attempt IELTS Online in 2022 then this virtual speaking partner is a great way to get familiar with the procedure. All your efforts can go in vain if the voice is not audible or clear to the computer recorder.
While you practice with a virtual speaking partner, you get to learn about correct pitch, voice modulation, tone, and other score deciding factors. In short, this speaking virtual partner is going to improve your final performance for sure. So, don't ignore it.
Ending Notes
IELTS keeps on improving and evolving so that it remains capable of handling the changing world's requirements. With updated IELTS, aspirants have the assurance that they will be laced with updated English knowledge. The recent change, launching the IELTS Online exam format, has granted more freedom to the examinees and has made the exam more accessible.
While you're planning to take-up IELTS exam online or offline, don't forget to use the updated IELTS practice tests of Gurully. Its section-wise practice tests hone each skill systematically.
The virtual speaking partner that one will get with its Speaking practice test will help you overcome the fear of speaking with real-time native speaking and infuse more confidence in the test-taker. This virtual partner will help you improve your pronunciation and diction. Its help will be proved game changer for you.